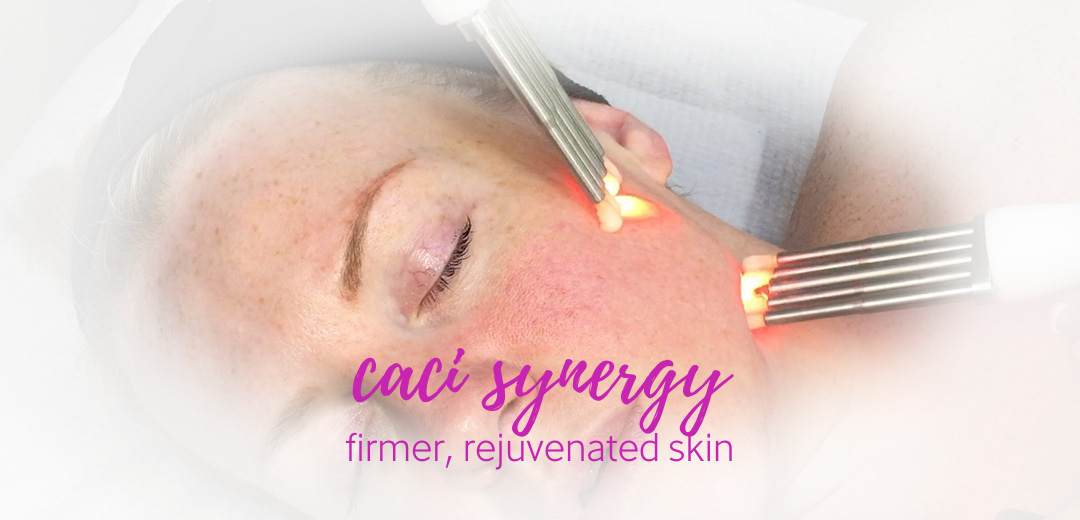 CACI SYNERGY FACIALS
Voted the No1 anti-ageing treatment – visible results, no surgery, no downtime.
beautylicious® is so proud to introduce CACI SYNERGY …one of a few salons in Sussex and surrounding areas to offer the full range of CACI SYNERGY FACIALS , non-surgical facelifts and skin rejuvenation treatments.
With over 20 year's research, the award winning CACI synergy facials have been voted the most effective anti-ageing treatments available.  They are at forefront of anti-ageing technologies that deliver visible and corrective results without the need for surgery or invasive procedures.
CACI SYNERGY facials are CACI's most effective technology to date, combining the power of ultra-low frequency stimulation (microcurrent), orbital microdermabrasion, ultrasonic peeling, the exclusive wrinkle comb and introduces pioneering S.P.E.D™ microcurrent LED technology.
lifting, toning and rejuvenation treatments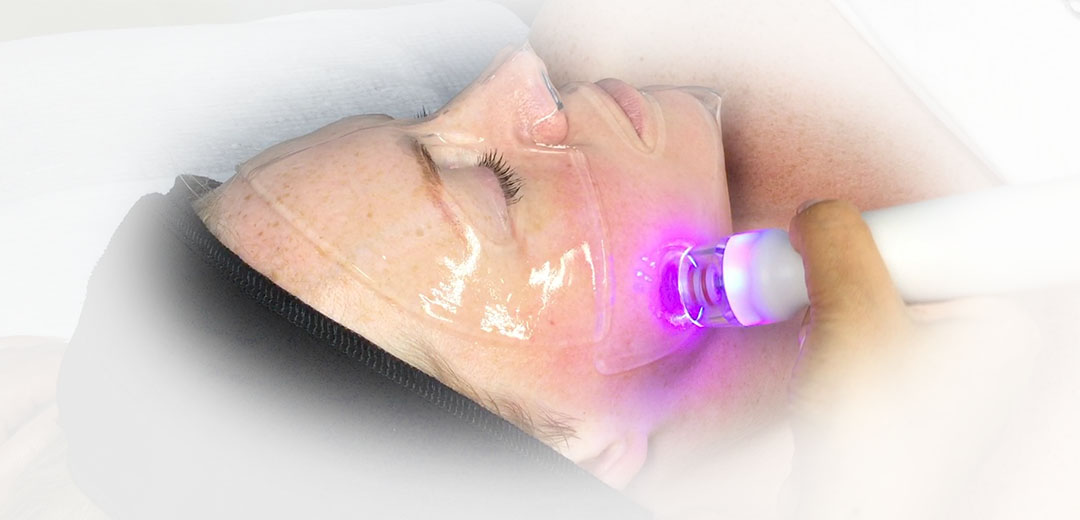 CACI SYNERGY Facial - £80
CACI SYNERGY Facial 90mins – £80/session
The CACI SYNERGY Facial 90mins is a non-surgical facial combining facial toning with skin rejuvenation. Introducing CACI Synergy breakthrough S.P.E.D™ Microcurrent LED technology which uses light therapy to enhance results. The Synergy technology provides the very best in CACI Non-Surgical Facial Toning. Ultrasonic peeling and orbital microdermabrasion are used to exfoliate leaving a brighter, smoother complexion. Microcurrent impulses combined with LED light therapy will then lift and tone the face and neck, followed by CACl's unique Wrinkle Comb to target fine lines and wrinkles. After a course of treatments you can expect to see a more youthful and toned appearance with glowing, healthy skin.
FREE upgrade of S.P.E.D™ LED microcurrent technology for enhanced results, PLUS the unique JOWEL LIFT doubles the lifting action – SAVING £35 per treatment.
single treatment £80 – SAVE £35*
*if booked individually.
CACI Signature Facial - £50
CACI Signature Facial 60mins – £50/session
CACI Signature Facial 60mins is a non-invasive facial, with twenty years medical research behind it. Microcurrent impulses will lift and tone the facial muscles and the neck area, whilst improving elasticity and reducing the appearance of fine lines and wrinkles. This gives your skin a more youthful, fresh appearance and glow.
FREE upgrade of S.P.E.D™ LED microcurrent technology for enhanced results, PLUS the unique JOWEL LIFT doubles the lifting action – SAVING £35 per treatment.
single treatment £50 – SAVE £35*
*if booked individually.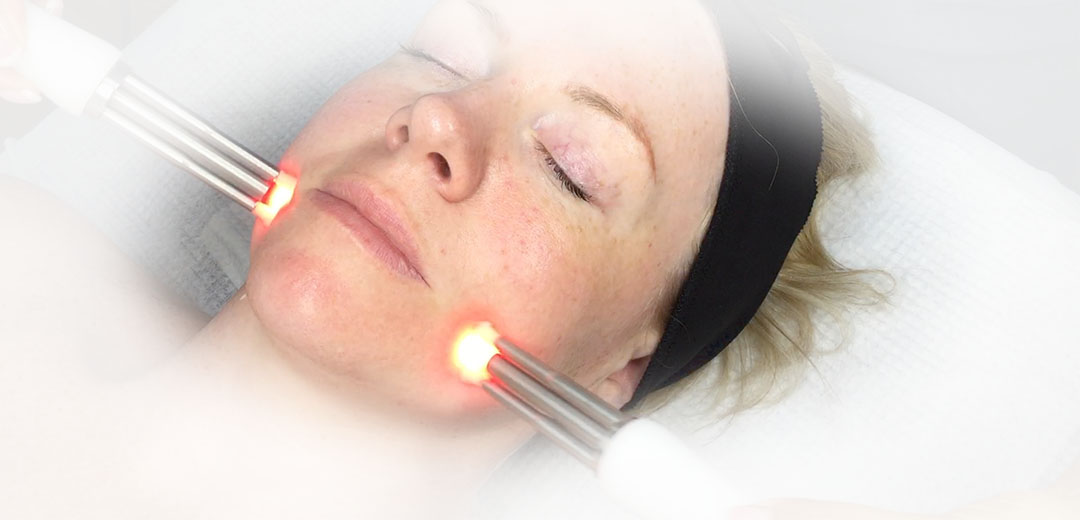 CACI Deluxe Facial - £60
CACI Deluxe Facial 75mins – £60/session
CACI Deluxe Non-Surgical Facial Toning is perfect if you want an intense version of the 1 hour Signature Non- Surgical Facial Toning treatment for enhanced results. You can choose from the targeted treatments – eyes, lips, hydrating mask or orbital microdermabrasion.
FREE upgrade of S.P.E.D™ LED microcurrent technology for enhanced results, PLUS the unique JOWEL LIFT doubles the lifting action – SAVING £35 per treatment.
single treatment £60 – SAVE £35*
*if booked individually.
CACI Eye Revive Facial - £35
CACI Eye Revive Facial 30mins – £35
The CACI Eye Revive Facial 30mins treatment uses serum filled CACI microcurrent rollers together with a deeply nourishing Hydro Eye Mask to lift hooded eye lids, reduce puffiness and dark circles and soften the appearance of fine lines and wrinkles around the eyes.
FREE upgrade of S.P.E.D™ LED microcurrent technology for enhanced results saving £10 per treatment.
single treatment £35 – SAVE £10
*if booked individually.
The CACI Ultra is amazing.
CACI has been around for a long time and it definitely helps to tone your skin.
My top beauty tip is a facial treatment called CACI…you look like you've had a facelift.
CACI has really made a difference to my skin.
Why CACI SYNERGY is the leading technology
microcurrent with S.P.E.D™ technology
Originally developed for treating facial palsy, microcurrent is used as an aesthetic anti-ageing treatment. CACI microcurrent gently helps tighten and tone sagging muscles whilst smoothing the appearance of fine lines and wrinkles.
This unique technology combines for the first time high brilliance S.P.E.D™ (Simultaneous Photo Electrical Delivery) LED light therapy with microcurrent . This dual action stimulates tissue regeneration and helps the production of collagen.
The synergy of these two technologies provides more visible and longer lasting results.
jowl lift with S.P.E.D™ technology
The CACI Jowl Lift has been developed to specifically target muscle laxity around the jawline which can cause drooping jowls and loose skin. The quad probe applicators is combined with S.P.E.D.™ LED light therapy to double the lifting action on the jawline enhancing results.
This facial treatment helps to improve the appearance of sagging jowls by emitting tiny electrical impulses to lift, firm and defines facial contours.
wrinkle comb
The CACI wrinkle comb combines LED light therapy stimulation with high frequency electrical stimulation to target deep lines and wrinkles like crows feet and laughter lines.
This non invasive treatment and a needle free alternative to collagen injections and dermal fillers, that instantly plump fine lines and wrinkles from the very first treatment.
orbital microdermabrasion
The new exfoliation technology uses a hand piece with a single use tip that rotates at different speeds on an elliptical axis that can deeply or superficially exfoliate the skin. The progressive and controlled treatment removes imperfection and impurities leaving the complextion clearer, smoother and more youthful looking.
Results are visible after just one treatment, but is most effective when you book a course of CACI facials.
ultrasonic skin peel
CACI ultrasonic skin peeling uses a hand piece that rapidly vibrates which then propel impurities to the skin's surface and dislodge dead skin cells. It is also used to deep cleanse and gently exfoliate the epidermis  which is far less aggressive and gentler method of exfoliation and microdermabrasion.
Ultrasonic skin peeling can also help with the absorption of of skincare products and can stimulate and improve circulation.
hydratone with S.P.E.D™ technology
Hydratone combines LED light therapy, microcurrent rollers snd a conductive mask infused with hydrating properties. It leaves the whole face bathed in rejuvenating energy, immediate and intensive skin hydration and face firming.
eye revive
This wonderful treatment uses serum filled microcurrent rollers to lift hooded eyes, reduce puffiness and soften the appearance of fine lines and wrinkles.
What is microcurrent?
Microcurrent therapy delivers tiny electrical impulses that mirror the body's own natural bioelectrical field. Microcurrent stimulation helps to re-educate the muscles and can lift, firm and tone. Microcurrent in aesthetics is commonly described as "facial toning" or "non-surgical face lifting" due to the dramatic lifting effect that it has on facial muscles and contours.
What does it feel like?
Microcurrent treatment is hardly noticeable but there may be a slight tingling sensation. Clients often describe it as an energised or warm sensation on the skin and is virtually painless.
Is microcurrent safe?
Yes. Microcurrent therapy was originally developed medically to treat facial palsy and restore muscle tone by applying tiny microcurrent impulses to the affected muscles. Today this proven technology is now available in thousands of aesthetic clinics worldwide as a painless cosmetic treatment.
How many treatments should I have?
Although a remarkable difference is seen after the first treatment, the benefits of microcurrent are cumulative and typically a course of 10-15 treatments will be required for optimum results.
What can I expect at the end of the course?
After a course of CACI Non-Surgical Facial Toning treatments you will see real improvements in how your skin looks and feels. Your facial contours will look lifted and toned with a fresher, more youthful appearance. A monthly top up treatment is then recommended to maintain results.
What happens if I stop having CACI facials?
It's just like going to the gym for a body workout. If you stop, the results will gradually diminish and your facial muscles may eventually return to how they were before treatments commenced.
Is there any downtime with a CACI facial?
No. CACI treatments are non-invasive and gentle on the skin so there is no interruption to your lifestyle.
Can anyone have CACI facials?
Treatment is not advised if you have any of the following conditions: All forms of cancer, pregnancy, epilepsy, diabetes, heart condition/cardiac pacemaker, thrombosis, facial implants (if treating face), skin disease (avoid area), skin lesions, recent surgery (performed within the last 6 months), Areas being treated with Botox® (wait 3 months) or dermal fillers (wait 2 weeks) should be avoided. Note: Anti-depressants, high blood pressure and other muscle relaxants may reduce the effectiveness of the treatment.
Please note: If you are taking any medication or have an existing medical condition or concern not listed above, please consult with your doctor first.
What does orbital microdermabrasion feel like?
The treatment doesn't hurt at all. We use a 'no dragging' and 'no pulling' technique on the skin and simultaneous vibrations to make the treatment very comfortable. The treatment combines orbital skin resurfacing, which is unique in the market, with LED light therapy to provide a gentle peel for sensitive skin or a deeper peel for thicker, sun damaged skin.
What does ultrasonic peeling feel like?
The ultrasonic peeling element of the treatment creates a warm and energised feeling on the skin and is a very comfortable treatment.
beautylicious
36 Station Road, Horsham, West Sussex RH13 5EY  m: +447921808968 
Monday:10am – 8pm
Tuesday:10am – 8pm
Wednesday:10am – 8pm
Thursday:10am – 8pm
Friday:10am – 4pm
Saturday: Closed
Sunday: Closed
Monday - Saturday - After 10am You can park in a marked bay all day.
Monday - Saturday - Before 10am Visitors' permit - just pop in and pick one up.
Monday - Saturday - Between 5pm and 9am You can park on single yellow lines.
Bedford Pub Car Park - Every Day Pay and Display Car Park - they are very strict!
Horsham Station Car Park - Pay and Display.