Sleigh Gels in the Snow 90mins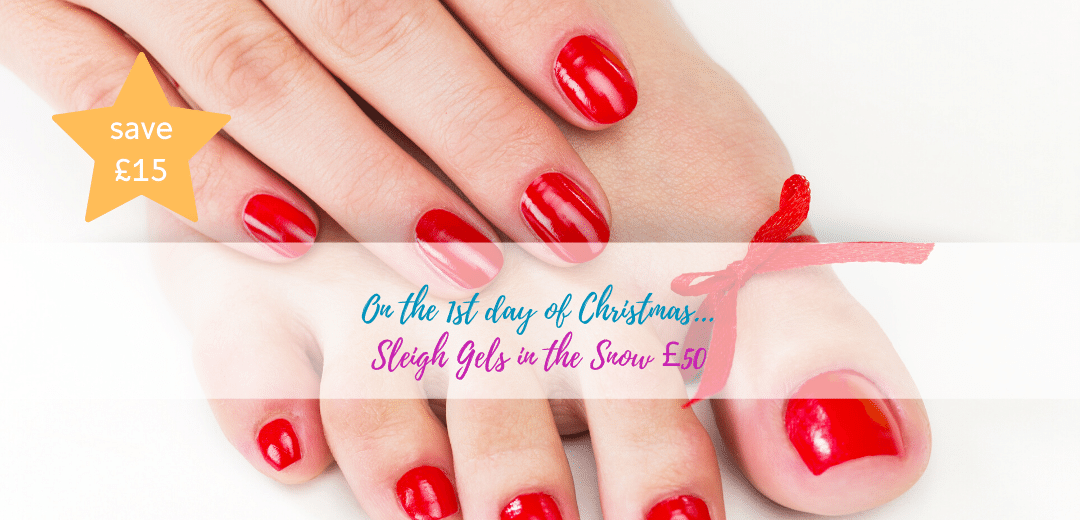 Sleigh Gels in the Snow – save £15
Treat your hands and feet to some TLC and a splash of colour to cheer the darkest of winter days with Sleigh Gels in the Snow. Kick back and relax, while I make your fingers and toes party perfect. Both treatment includes using gel polish on your hands and toes. Gel mani includes cuticle work, shape and application of gel polish, then we move to your feet – treatment includes a quick foot file, hot mitts to cleanse and soothe the feet, light cuticle work and gel application.
RRP: £65* OFFER: £50
*if booked individually.